Carry Cot For Babies
The baby carry cot is designed for the small baby that is a few months old. The cot is very portable, you

can put it in your bedroom, also you can remove the base to carry your baby outside. For example, you

can carry your baby for shopping, or a trip. One advantage of it is that won't take a large space in contrast

to those big bassinets, also you don't need to carry your baby all the time, you can put the cot on the

ground for a rest.
WELLCARE

CHINA

45-60DAYS

1000PCS/ONE DAY

300pcs per item
Baby Carry Cot
SPECIFICATION
| | |
| --- | --- |
| Open Meas | 52*40*56CM |
| Carton Meas | 82*55*71CM/4PCS |
| Material | Polyester Pongee+PP |
| Packing | 4PCS/CTN |
| Application | Bedroom, Hotel, Hospital and so on. |
| Load | 840pcs/40''HC |
Product Details
You don't need to strap baby into them and it keeps baby lying/sleeping flat When babies are small or swaddled, it's hard to strap them into the stroller straps but with the baby carry cot, you can leave your baby asleep while you go out for a stroll.
Keeps baby protected from the elements The Baby Carry Cot is perfect for both winter and summer. In winter, you can wrap baby up warm and have peace of mind the baby carry cot cover will protect them from the wind and cold. In summer, baby only needs to lay on a thin muslin as the canopy will protect them from the sun, and the air vents open to let in a cool breeze.

Ideal for day sleeps You can use your Baby Carry Cot for day sleeps as a portable bassinet – bring it into the lounge with you while you enjoy a well-deserved cuppa.




You can leave baby sleeping in them after a walk If you go for a walk from home and baby falls asleep, you can leave baby sleeping in the Carry Cot without having to wake them up and move them (unlike the capsule as it is not recommended to leave a baby in their capsule for long periods of time, or unattended).




Great for BBQs or going out for dinner While you're out enjoying life with your baby, you can rest assured baby is still getting a good sleep lying flat in their Baby Carry Cot which acts as a handy portacot.




Great for travel and as a portacot for the first 6 months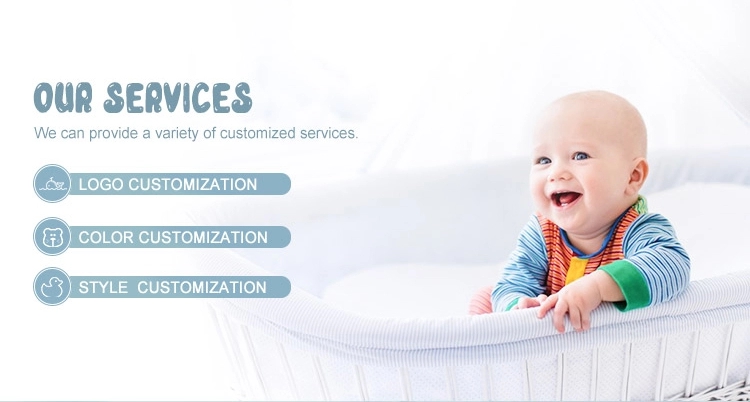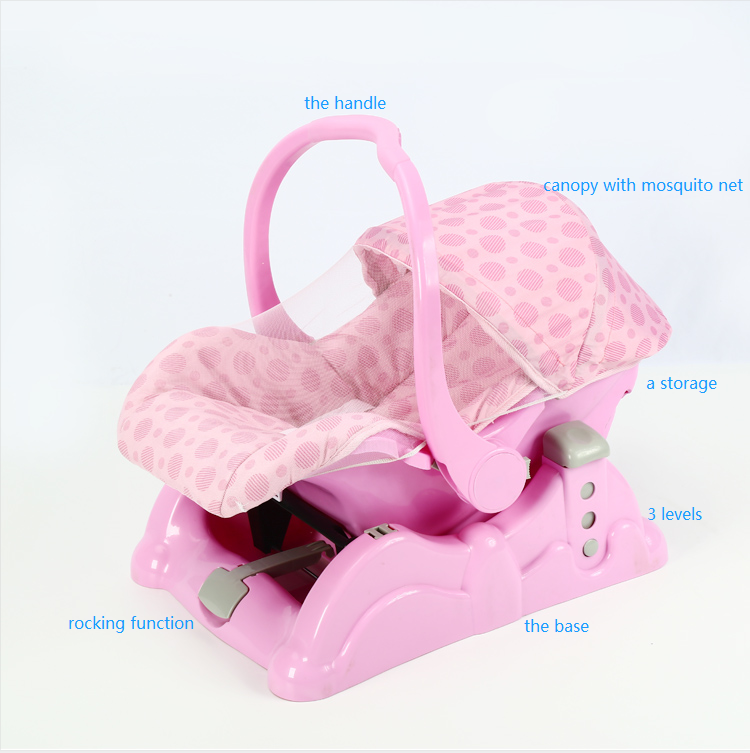 There are 3 levels of the carry cot. Just click the button below on both sides to adjust the height.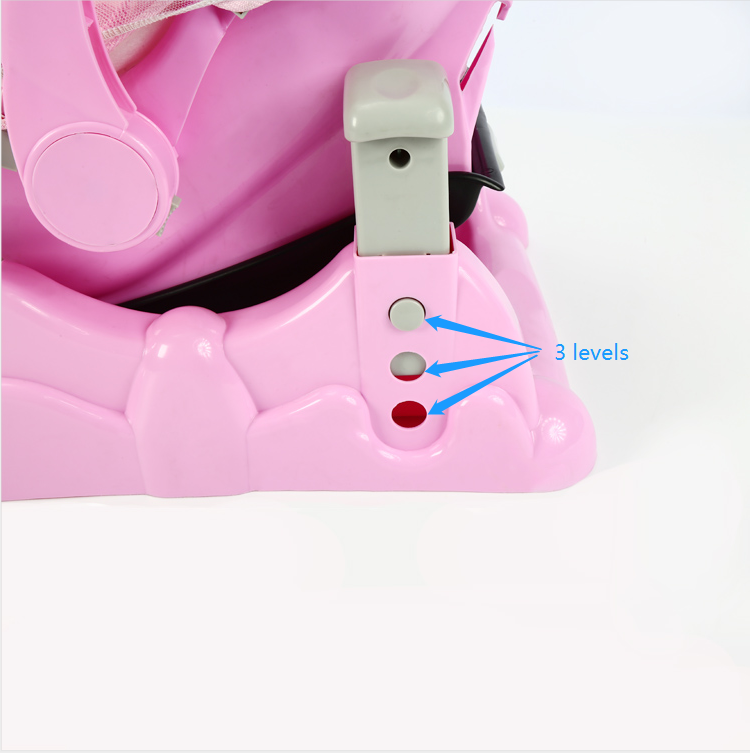 There is a button here to adjust the handle. Each one on both sides. Click them at the same time.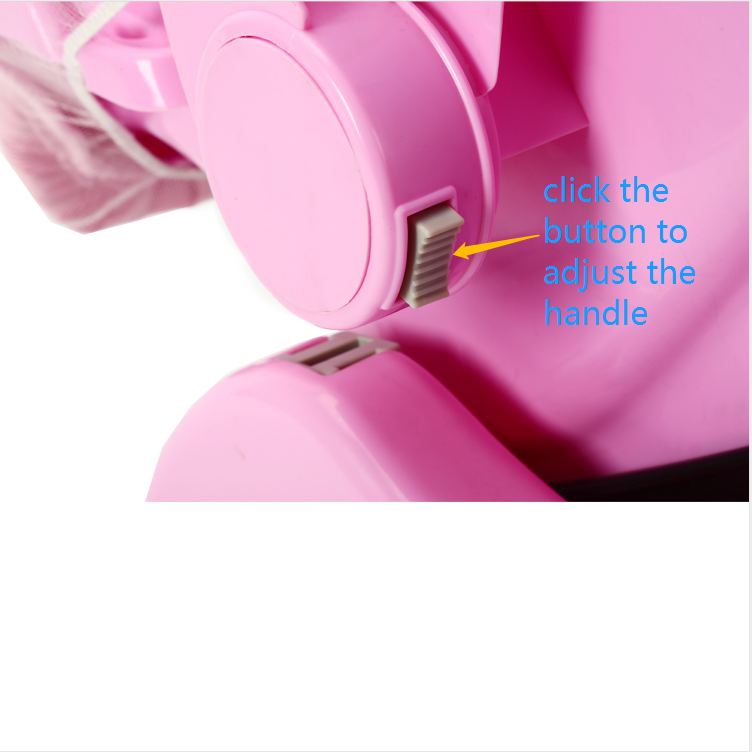 The carry cot has a rocking function. When you want to start the rocking function, just operate the circled parts, just let it up.

When you want to stop it, just put it down to fix it.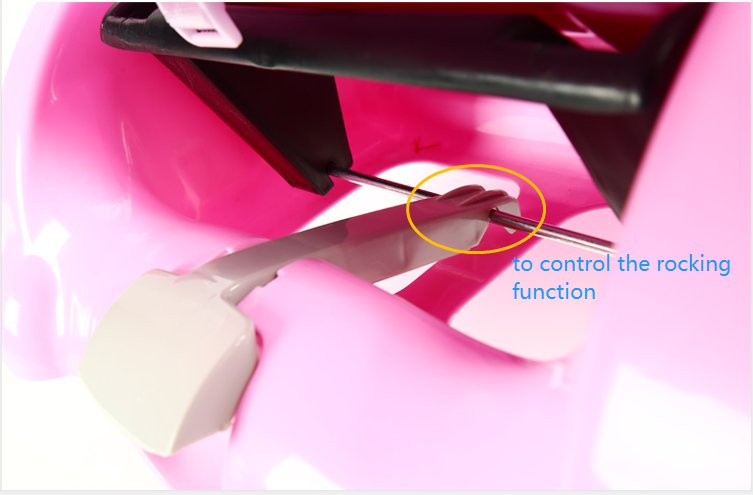 The carry cot has a buckle here for adjustment, to fix your baby and the length is adjustable.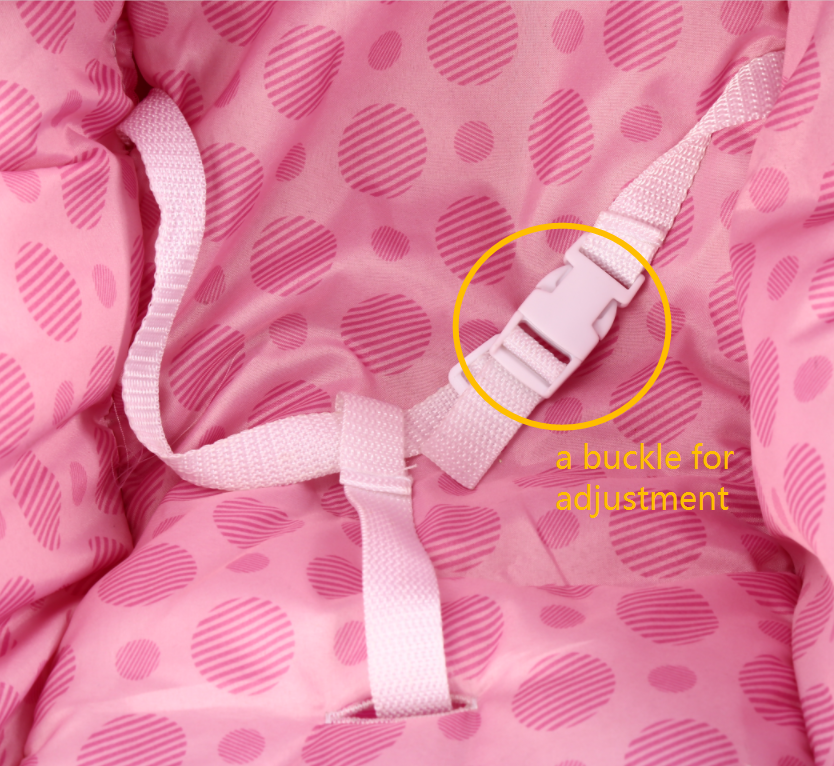 There is a storage at the back of the carry cot. It is very functional. You can put some small baby staff into it, such as napkins, small bottles and so on.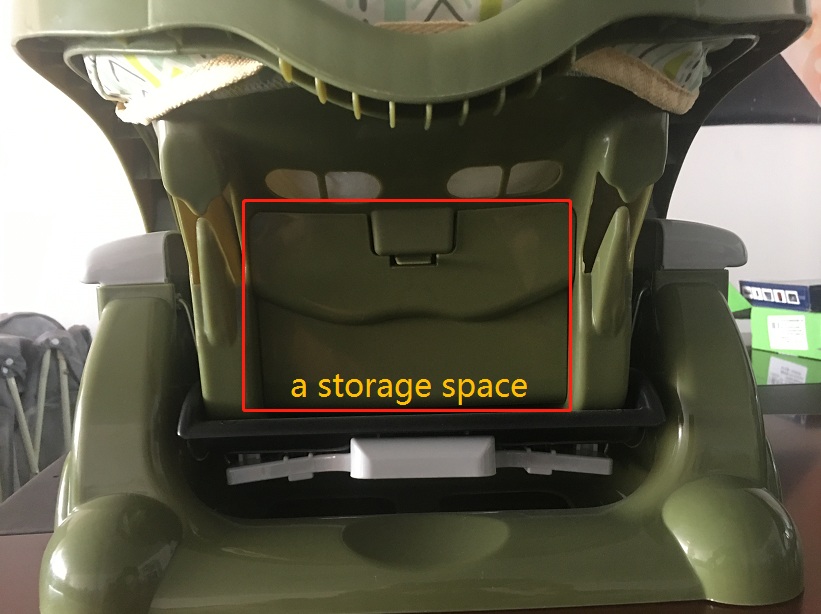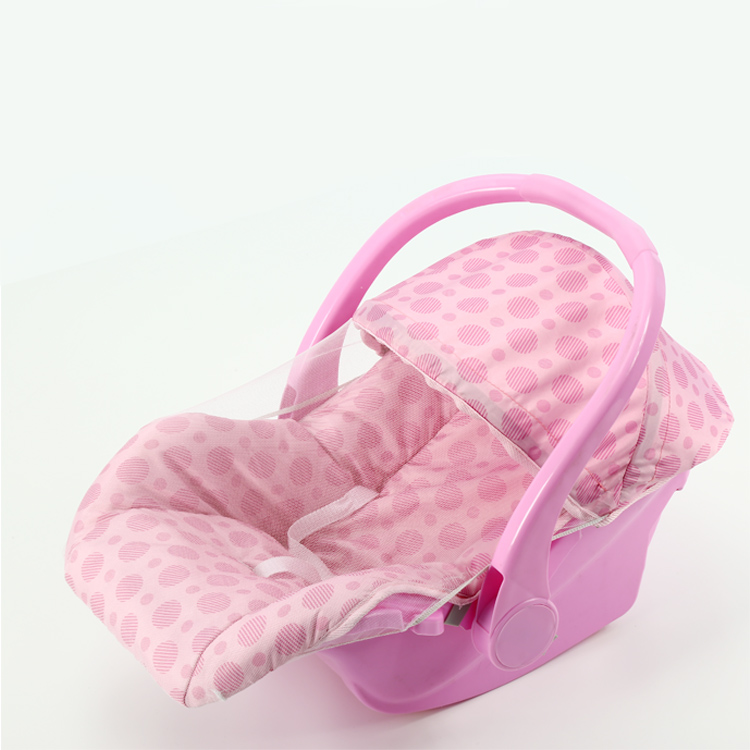 Get the latest price? We'll respond as soon as possible(within 12 hours)