Baby Bassinet For Girl Pink
1.The bed is with canopy that protects your baby from the sting of mosquitos.

2.Has a mattress and a storage bag.

3. With swing function.

4.Easy to fold, it 's convenient to carry when you have a trip with your baby.
WELLCARE

CHINA

45-60DAYS

1000PCS/ONE DAY

300pcs per item
Product Description: The Baby Bassinet for Girl in Pink is a charming and cozy sleeping solution specifically designed for baby girls. With its soft pink color and delicate design, it creates a lovely and soothing environment for your little one to rest and sleep comfortably.
Product Details:
1、Size and Dimensions: The Baby Bassinet for Girl is designed to accommodate newborns and infants. It typically offers a spacious sleeping area with enough room for the baby to move and grow.

2、Construction: The bassinet is constructed with high-quality materials to ensure durability and safety. The frame is sturdy and secure, providing stability for the baby while they sleep.

3、Pink Color and Design: The bassinet features a pink color scheme and a design tailored for baby girls. It may include decorative elements such as bows, ruffles, or embroidered patterns, adding a touch of sweetness and charm to the overall look.

4、Canopy: Some Baby Bassinets for Girl come with a canopy. The canopy provides shade and a cozy enclosure for the baby, helping to create a calming and peaceful sleeping environment.

5、Comfort and Safety: The bassinet prioritizes the comfort and safety of the baby. It may include a soft and plush mattress, breathable fabric, and a secure harness or safety straps to keep the baby in place while they sleep.

6、Portability: Certain models of Baby Bassinets for Girl are designed to be portable. They may feature wheels or foldable frames, allowing parents to easily move the bassinet from one room to another or take it on trips.

7、Storage Space: Some models offer additional storage features such as storage baskets or pockets. These provide a convenient place to store baby essentials like diapers, wipes, or pacifiers, keeping them within easy reach.

8、Easy Assembly and Maintenance: The bassinet is designed for easy assembly without the need for complex tools. It is also easy to clean and maintain, with removable and washable fabric covers and mattress pads.

9、Safety Standards: The Baby Bassinet for Girl meets safety standards and regulations to ensure the well-being of the baby. It is constructed with non-toxic materials and designed to provide a secure sleeping environment.
SPECIFICATION
Open Meas

85*49*95CM;

Folded Size

54.5*14.5*58CM

Material

Polyester+Steel Tube+PP

Packing

1PC/CTN(white or brown box)

Application

Living room, Bedroom, Hotel, Hospital and so on.

Weight limit

15KGS


Suitable for

baby(0~24 months)


Load

600pcs/20''FT

1200pcs/40''GP

1450pcs/40''HQ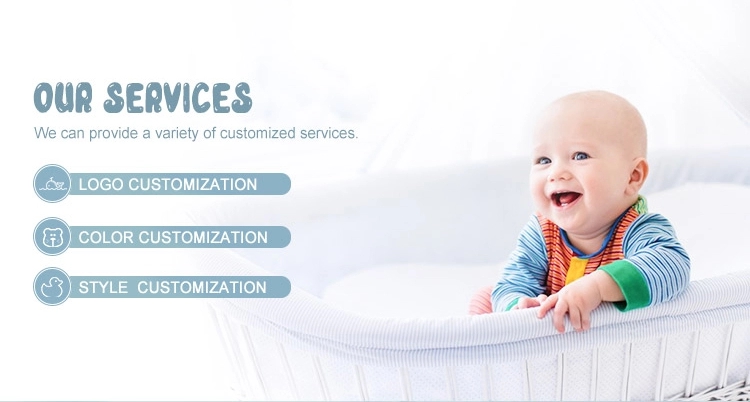 Please send the specific product details for additional features, specifications, and any unique selling points of the particular Baby Bassinet for Girl (Pink) model you are interested in.
Get the latest price? We'll respond as soon as possible(within 12 hours)