How long can a baby sleep in a travel cot?
2023-05-26 22:00
The duration a baby can sleep in a travel cot depends on various factors, including their age, size, comfort, and safety. While travel cots are designed to provide a portable sleeping space, they may not offer the same level of comfort and support as a standard crib or bassinet. Here are some considerations regarding the duration of sleep in a travel cot: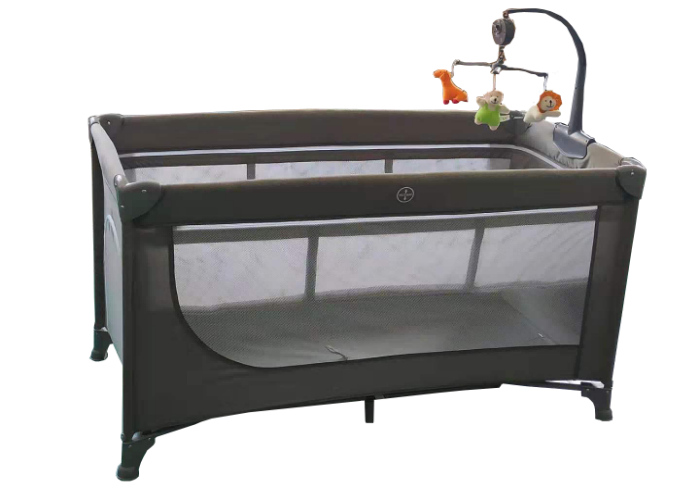 1. Newborns: For newborns, it is generally recommended to use a travel cot sparingly and for shorter durations. Newborns require frequent feeding, diaper changes, and closeness to their caregivers. Therefore, using a travel cot for short naps or brief periods during the day is more suitable, while prioritizing a dedicated crib or bassinet for longer nighttime sleep.
2. Infants: As babies grow, their sleep patterns and needs change. Around the age of three to four months, some babies may begin to sleep for longer stretches at night. While a travel cot can be used during travel or temporary stays away from home, it is important to ensure that it offers a comfortable and safe sleeping environment. Monitoring the baby's comfort and ensuring adequate support is essential during this stage.
3. Older Babies and Toddlers: As babies transition into the toddler stage, their sleep requirements may decrease, but they still need a safe and comfortable sleep environment. Travel cots can be used for occasional overnight stays or short trips. However, it is important to consider the child's size, weight, and mobility. If the child has outgrown the travel cot or feels restricted in it, it may be time to transition to a larger sleeping arrangement.
4. Safety Considerations: Regardless of the duration of sleep, safety is paramount. Ensure the travel cot meets safety standards, has a stable frame, secure fastenings, and a firm mattress. Regularly inspect the cot for any signs of wear, damage, or age-related degradation that could compromise its safety.
It is crucial to prioritize the baby's comfort and overall sleep routine. If using a travel cot for an extended period, consider supplementing it with additional comfort measures such as mattress pads or sleep accessories recommended by the manufacturer. Maintaining a consistent sleep routine and using familiar sleep cues can also help the baby adjust to the temporary sleeping arrangement.
The duration a baby can sleep in a travel cot varies based on age, comfort, safety, and individual needs. While travel cots provide a convenient option for portable sleep, it is important to balance their usage with the baby's overall sleep routine and ensure that their comfort and safety are prioritized.
Get the latest price? We'll respond as soon as possible(within 12 hours)