How do I assemble the Basic Travel Cot?
2023-07-24 22:00
Assembling a Basic Travel Cot may vary slightly depending on the specific brand and model you have. However, most travel cots follow a similar setup process. Here are general steps to help you assemble a Basic Travel Cot:
1. Unfold the Frame: Start by taking the travel cot out of its carrying bag or case. Unfold the frame by gently spreading the legs apart until it locks into place. Some travel cots may have buttons or levers to release and lock the frame.
2. Lock the Frame: Once the frame is unfolded, ensure that all the locking mechanisms are engaged to secure the cot in its open position. Double-check that the legs are fully extended and locked in place to provide stability.
3. Install the Mattress: If your travel cot comes with a mattress, place it inside the cot, ensuring it covers the entire sleeping area. Some travel cots have a built-in mattress, while others may require a separate one.
4. Secure the Mattress: If the cot has straps or fasteners, secure the mattress in place to prevent it from shifting during use.
5. Check Safety Features: Verify that all safety features, such as mesh sides for proper ventilation and visibility, are in good condition and properly attached to the frame.
6. Test Stability: Once assembled, gently press down on the cot to test its stability. Ensure that all parts are securely in place, and the cot does not wobble or collapse.
7. Follow Manufacturer's Instructions: Always refer to the manufacturer's instructions and guidelines for assembly, as they may contain specific details and safety precautions unique to your travel cot model.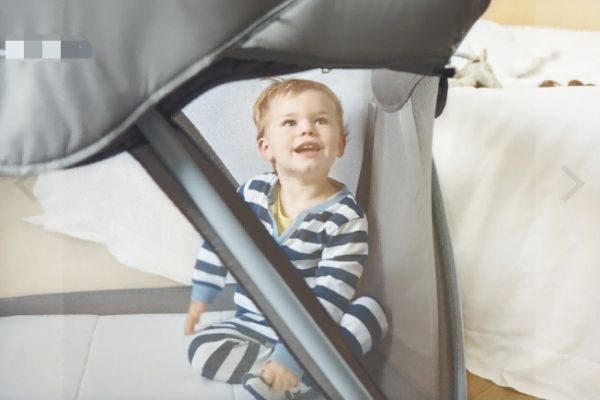 Remember to disassemble the cot properly following the same steps in reverse when you are done using it. Follow the manufacturer's instructions for folding and storing the cot to ensure it remains in good condition and ready for your next use.
Get the latest price? We'll respond as soon as possible(within 12 hours)